About Our Camp
Program Administration
Polly Peace,
Executive Director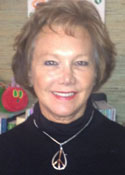 Polly Peace is a child care professional with more than 35 years experience in early childhood education settings. She received her BA from the University of Massachusetts at Amherst. Post-graduation, she continued her studies in Elementary Ed and Early Childhood education at the University of Vermont, Westchester Community College and SUNY at Purchase NY.
From 1987 to the present, Polly has been the Executive Director of The Country Childrens Center (CCC). She is the chief administrator of the CCC, a childcare program serving over 400 children at 11 different sites in Northern Westchester. Her accomplishments include expanding, enriching and promoting the programs of Northern Westchester's largest day care center, The Country Childrens Center, Inc., into a nationally and internationally recognized model. This childcare model encompasses a broad range of services, including infant and toddler care, pre-school/pre K, before and after-school programs, back-up child care services, an inclusion program, an Intergenerational program for school-aged children and local seniors, and a summer camp.
In 1997 Polly founded the CCC Summer Camp. The goal of the camp was to provide children of working families all the experiences of a high quality summer camp while meeting the childcare needs of working parents. Following the model created for programs for younger children, the CCC Summer Adventure Camp is located in a former residence that has been converted for childcare purposes. In this setting, the children who attend the CCC camp grow, learn and have fun in an environment that is comfortable and safe as they would do so in their own homes. At the same time, the pool, volley ball court, sport court, golf putting greens, wiffleball field, challenge course, and nature trails were created to give children exceptional outdoor experiences
throughout the summer.
Polly has a deep love and respect for children of all ages. This is the passion that drives her to continue to seek new and innovative programs to enrich the lives of children daily while their parents are at work.
(914) 242-0520, Ext: 201
Back to Staff Bios